Experience the Finest Level of Cleaning with Us
With an aim to add exuberance to life by appropriately meeting the daily needs of hygiene and cleaning with quality products, GRTM Industries Private Limited embarked on its journey in the year 1936 as a part of the Swadeshi Movement. Founded by Late Shri Madan Lalji Jindal and Late Sugan Chandji Jindal, GRTM is a family-owned private limited company, which is now presided over by their heir apparent.
Serving the cleaning requirements of the people under the brand 'Chandraprakash', our firm has managed to gain the trust and loyalty of our consumers. Based in Ajmer, we produce diversified products that provide relief to our customers from devoting hours cleaning and washing.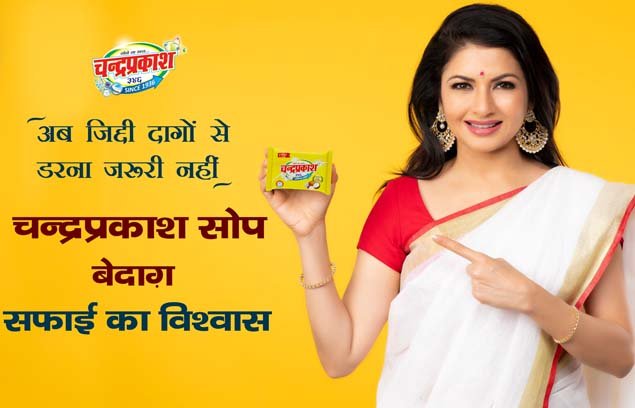 With our own specialized team of skilled professionals, we are not afraid of innovation, and this belief and credence, coupled with our aspiration to provide quality products, allow us to deliver nothing but the best at the most affordable prices. Our perfect approach and effective quality towards our clients have made us the prior choice.
Our core strength lies in our manufacturing units and our infrastructural base. To ensure that our clients get the best quality products, everything is exhaustively checked on various quality parameters to ensure freshness, safe packaging, and long shelf life. Our people work round the clock in order to ensure that products offered by us reach the clients and comply with the industrial standards within a set forth time frame.
Backed by reliable assistance of quality testing cells, large production units, innovative machines, etc, our firm is capturing the hearts of millions of clients that are spread across different places. Our Production capacity has currently reached 10000 tonnes of soap per year that is being consumed nationwide as well as exported. GRTM Industries was also awarded the highest VAT payer certificate in Ajmer, Rajasthan for the year 2012.
Shine that makes an Impression
We have been a renowned industry and from the very beginning, our motive was producing better products every day, with the sole aim of reaching every household. With our constant research and development, we want to gratify our consumers by offering them the best products. Our relentless emphasis on the latest technology, quality, hygiene, and traditional values along with upholding high ethical standards and continuous up-gradation of the unit has ensured our pre-eminent position in the washing and cleaning industry.
Our firm has always been driven with a sense of purpose, and a thread that connects us to social missions of improving hygiene and livelihoods in the community. We want to enrich the lives of people by providing them with easy cleaning means at affordable prices. We aim to assist our distributors, supply chain, and employees in their growth plans, offering them to grow inclusively as a strong unit and we want to provide standardized products through continuous innovation and delivering outstanding values to our business associates and customers.
To become a leader in domestic, as well as global markets through the efforts of our employees and staff management. We aim to develop people's trust in excellence and quality by driving a business that captivates our team members and customers. We want to continuously motivate our people, innovating new solutions, providing higher quality products to ensure customer satisfaction, and to create a benchmark for new upcoming companies, inspiring them and able to move forward with honesty and transparency.